Securing The Next 100 Years
Brigadier General Rolf E. Mammen, Selfridge Air National Guard Base commander discuss President Trumps recent visit to Macomb County
The Selfridge ANGB Advantage
Selfridge ANGB is perfectly positioned for basing the F-35 Lightning II. When you factor together our strategic location to international borders, Michigan's network of Military & National Guard resources, and our existing first-class infrastructure, Selfridge is the most operationally effective location that also gives our tax payers the most bang for their buck.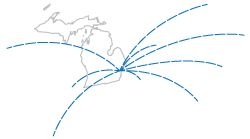 Location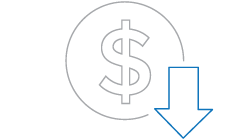 Cost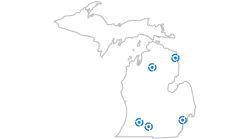 Network
P4 Agreement
In January 2020, Macomb County Executive Mark A. Hackel and Brigadier General Rolf E. Mammen signed the updated Partnership Agreement between Selfridge Air National Guard Base (ANGB) and Macomb County for Public-Public, Public-Private Partnerships (P4). The P4 Agreement will promote innovative and collaborative partnerships and will address initiatives approved for pursuit under Selfridge's Air Force Community Partnership Program, including a Selfridge indoor firing range, a campground and a golf course, among other items.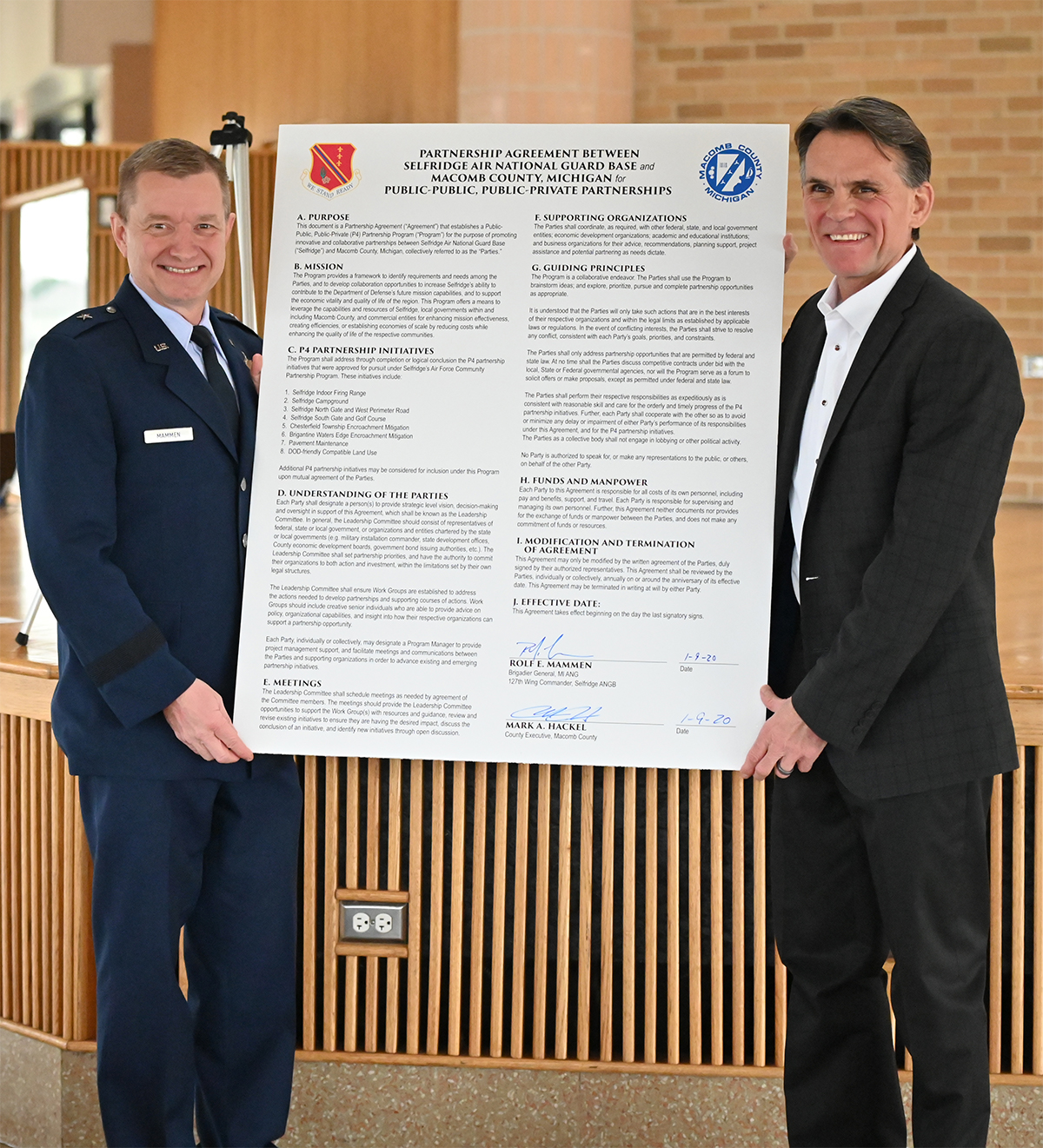 We're Ready for the F-35
Macomb County pursued 'the rest of the story' when it comes to determining which community is best prepared to support the mission when considering industry accepted economic indicators.
Show Your Support
If you would like to show your support for basing the F-35 at Selfridge ANGB, click the button below to sign the petition!